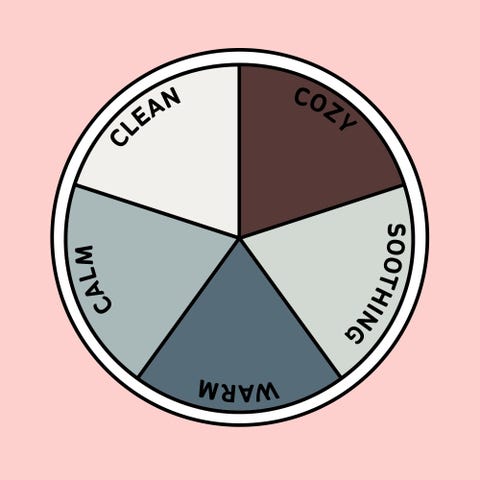 How you decorate your home matters—and not just because you should love the aesthetic of your space. "The color in your surroundings will have significant psychological effects," says color expert and interior decorator Natalie Craig of Natalie Craig Design. Being able to harness those effects can help you design a home that will boost your mood, enhance creativity, and more, she explains.
Interesting, right? But it's hard to navigate what effect colors will actually have without the help of an expert. Therefore, we asked Craig and color strategist Leslie Harrington, Ph.D., of LH Color to help us pick which shades are best for keeping the home as happy as can be.
Light blue evokes calm and clarity.